Barrel Cooper Soulios in Ioannina
In 1916 our great-grandfather Soulios Dimitrios, began making handmade wooden barrels in Milia Metsovou.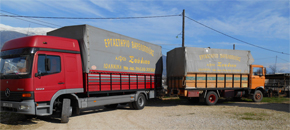 All the process of wooden barrels construction was handmade, without any machinery, using only wood from oak and bosnian pine.
The tradition of construction was continued by our grandfather, Panagiotis Soulios and his brothers. And then, by our parents Georgios and Dimitrios.
In the 1970s a new laboratory was created, in Milia Mestovou, which was equipped with new machinery.
In 2006 the expansion and establishment of business was accomplished in Ioannina, from the 4th generation of barrel makers. At the same time the amount of Soulios Cooper products was increased.
Although the evolution, barrels are made with the same tradition since 1916. Woods are cut off and dry in nature for 2 years until the final procedure in hand.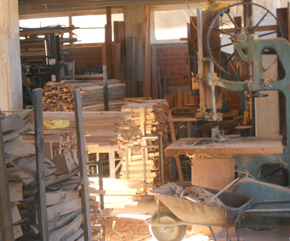 Today Soulios Cooper offers the below services:
Construction Barrel
Folk Art
Household Items
Decoration
Wooden construction after request
Wooden barrels decoration
Second-hand Barrels
The company supplies barrels in selected wineries in Greece and generally sales in whole territory.
Barrel cooper Soulios in Ioannina: Quarantee, Quality and Reliability